Welcome To Our Online Gym!
We are so excited you are here and to offer you this opportunity to practice WholyFit classes online, anytime and anywhere!  

If you are already a member – You need to login in (on the right) to access the gym.

We know there are many online programs you could participate in, and we are grateful you are HERE! WholyFit is a biblically based stretching, strength & flexibility fitness system that strengthens body, mind and spirit.  You can stretch without yoga! The WholyFit stretching system puts Scripture in motion for the best stress management in the universe. We welcome you to personally experience Jesus in a safe place! If you are looking for a in person class, contact us to find where our Instructors are located! 

For only $5 USD a month you can join our Online Gym. In order to become a member, you will need to create an account. Scroll to the bottom of this page to create your new account or if you are already a member simply Sign In!  
Who has access?
The public is encouraged to become a member to get access to our online gym. The gym is updated with fresh WholyFit classes regularly,  lead by WholyFit Certified Instructors!
Certified WholyFit Instructors are required to be a member. By being apart of this membership you get access to all your courses and you receive  free continuing education THAT NEVER EXPIRES AS LONG AS YOUR SUBSCRIPTION STAYS CURRENT!
Lapsed instructors are welcome to rejoin our new WholyFit platform by subscribing to this monthly WholyFit Membership. Then contact support@wholyfit.com and we will get you up to speed! (Note: There may be a nominal fee depending on your certification status.)
What is included in the Online Gym Membership?
Online access 24 hours a day! 
The gym is updated with fresh classes regularly, Â lead by WholyFit Certified Instructors!
Practice Devotional Exercise with other WholyFit Overcomers and support this ministry at the same time! A current membership is always required to access workouts on this site.
Reminders:
To get access to any class or course, remember to log in first. 
Be sure to check your Spam or Junk folder if you don't see the welcome email(s).
If you forget or lose your password, simply use the password reset option at the bottom of the log-in screen.
Please email support@wholyfit.org if you need help at any point in this process.
See you on the mat!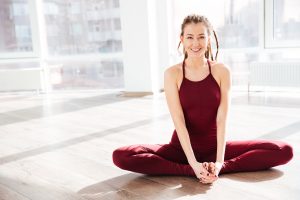 REGISTER FOR WHOLYFIT ONLINE GYM MEMBERSHIP BELOW